Commemorative Coin
Own the Official Medal Commemorating the 150th Anniversary of Our Nation's Motto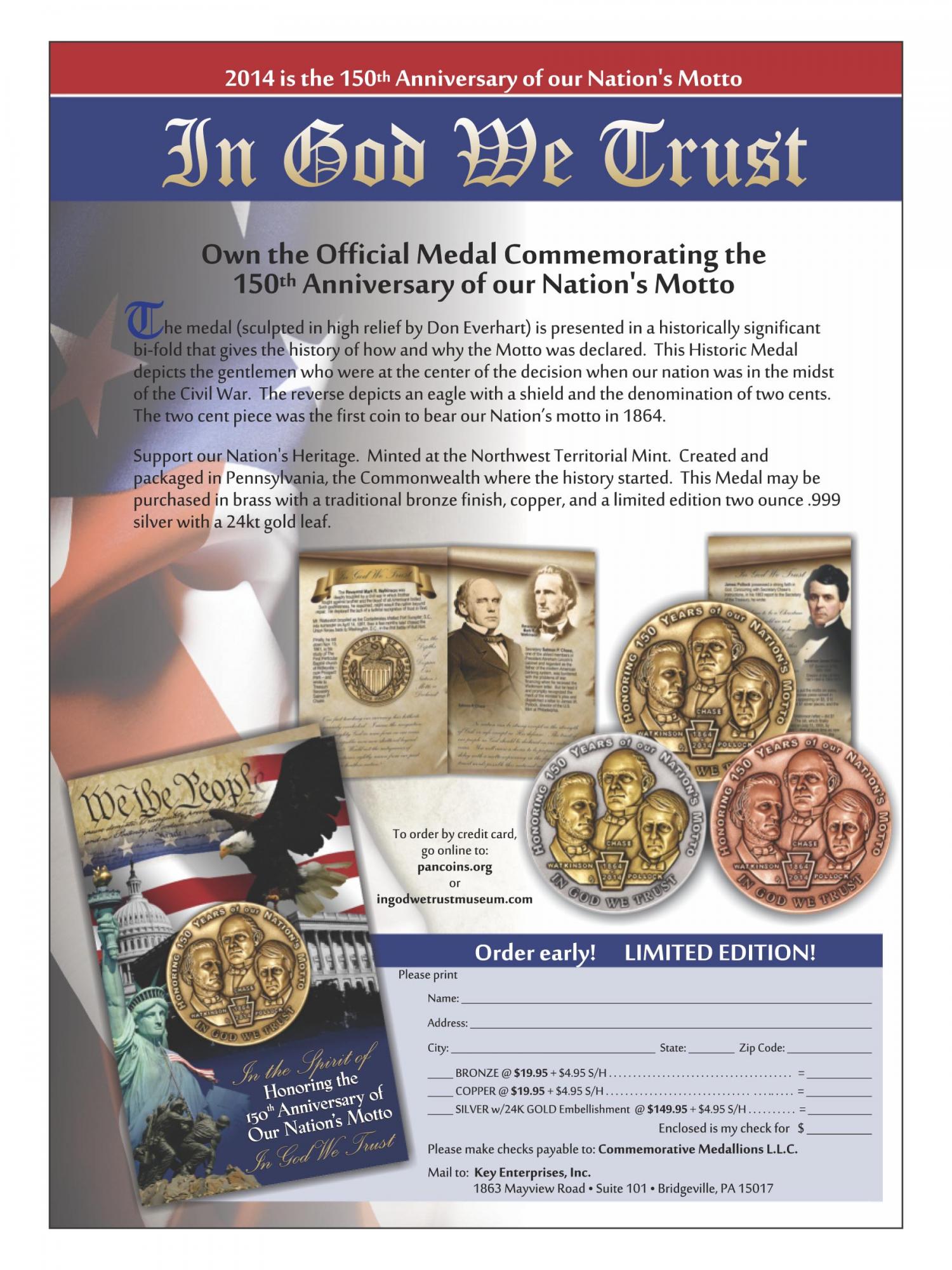 The medal, sculpted in high relief by Don Everhart, is presented in a historically significant bi-fold that gives the history of how and why the motto was declared. This historic medal depicts the gentlemen who were at the center of the decision when our nation ws in the midst of the Civil War. The reverse depicts an eagle with a shield and the denomination of two cents. The two-cent piece was the first coin to bear our nation's motto in 1864.
Support our nation's heritage. Minted at the Northwest Territorial Mint. Created and packaged in Pennsylvania, the Commonwealth where the history started. This medal may be purchased in brass with a traditional bronze finish, copper, and a limited edition two ounce .999 silver with a 24kt gold leaf.
Click
here
to download the order form with instructions for mailing.